Increase the asking price. Turn over inventory in half the time. Our Santa Fe real estate photography is known to increase interest in a listing.
Homes shot with a DSLR camera:
Receive an average of 61% more views than their peers across all price tiers.
Have a 47% higher asking price per square foot.
Have an increased likelihood of selling for homes priced above $300,000.
Homes with professional photographs get more page views and ultimately sell for a higher price.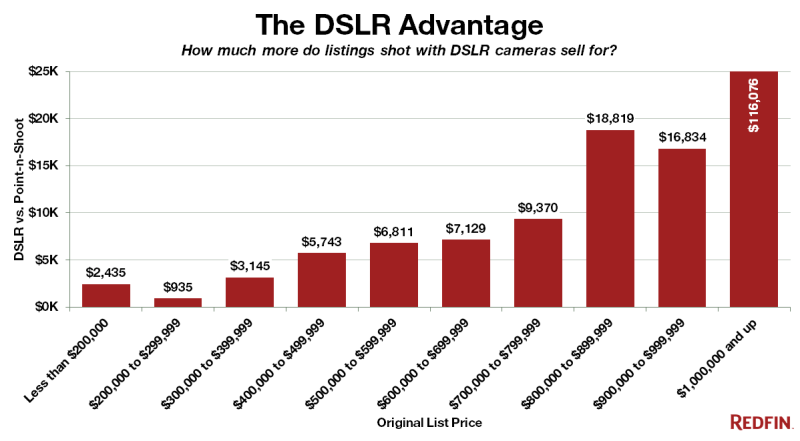 As The Wall Street Journal reports, "listings with nicer photos gain anywhere between $934 and $116,076."